Structural Health Monitoring and EQ Devices
This particularly created digitizer serves as the link between the sensors and the computer-assisted analysis in applications for structural health monitoring.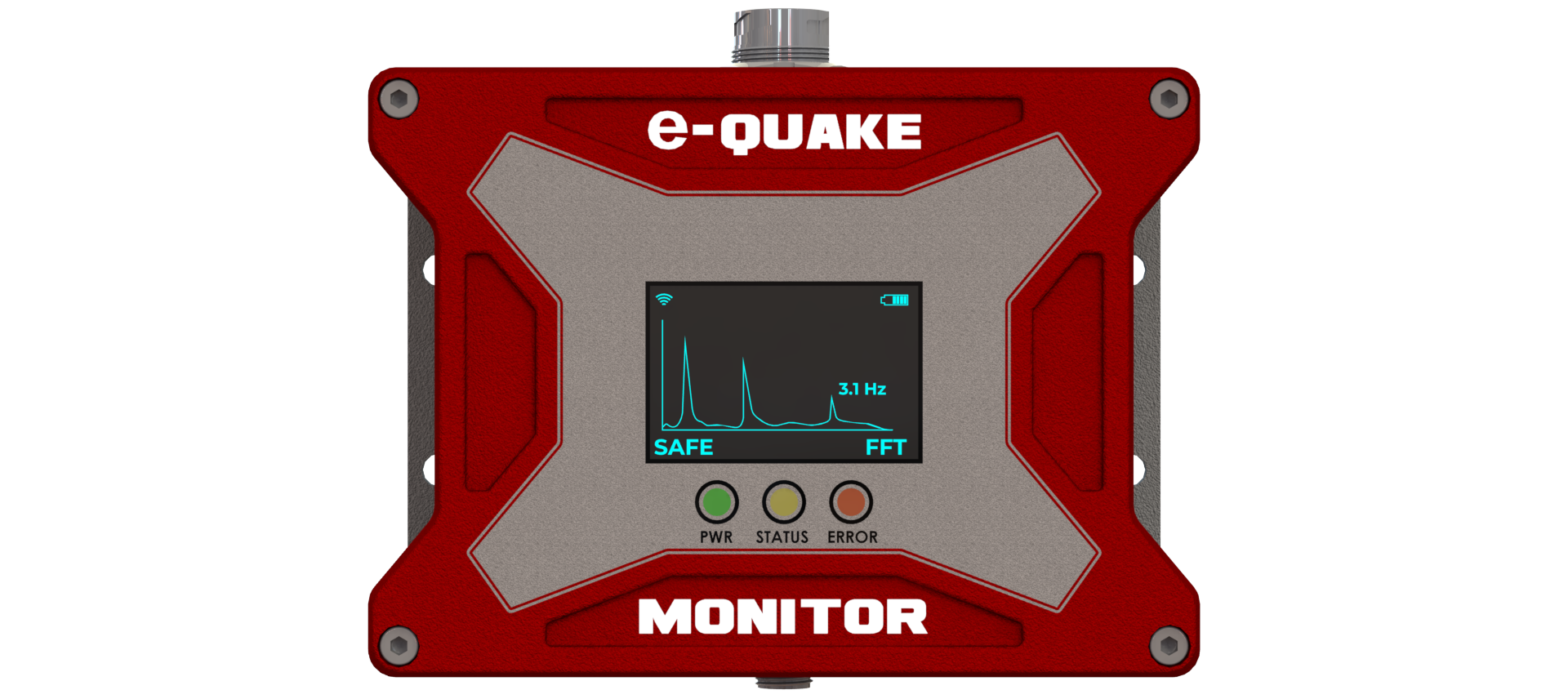 EQUAKE-MONITER

P & S wave Alarms
Pre-defined Scenarios
False Triggering Cancelation
8 Configurable threshold Levels
4μG, DC – 1000Hz & -30C to +70C
3 Component Low Noise Seismic Accelerometer
Different alarms & earthquake intensity Scales, RI, DI, MMI, MMI – Local.
EQUAKE-SMART
EQUAKE ARM for smart system is part of EQUAKE – SMART E-QUAKE-SMART is a simpler, easier-to-use earthquake warning and automated reaction system that primarily intends to start basic precautionary reactions in a structure when it detects severe shaking.
8/16 Channel
Long term Stability
Stimulation Sampling
Wide Sensor Compatibility
Suitcase Enclosure Design for Mobility
24 Bit Multi Channel Field Type Digitizer
Real time data multi-channel data recording