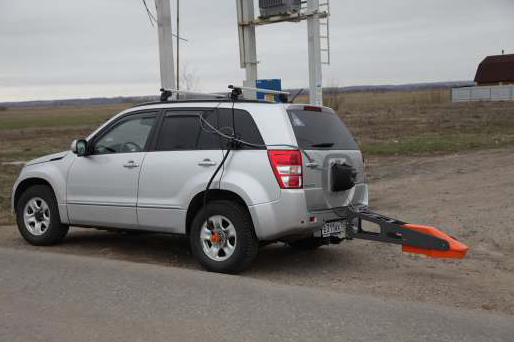 It is a portable, lightweight system designed for non-destructive environmental monitoring. The system includes a control unit or a control processing unit and antennas with frequencies from 25 to 2500 MHz.
The tasks of high-speed GPR shooting of extended objects, such as roads, require the collection of information with separation from the surface. When using classical antenna units, this is fraught with large signal losses and, as a result, poor data quality.
A unique development that has no analogues in Russia is the OKO-3 georadar with an underwater antenna unit. This equipment is designed for work involving submersion of the device to a depth of up to 10 meters.